History Teaches - June 16
06-16-2011, 10:15 AM
Post: #1
azmouse
Admin + Smilie Maven


Posts: 7,264
Joined: Nov 2010

History Teaches - June 16
June 16, 1858: Lincoln delivers "House Divided" speech
The speech started Abraham Lincoln's unsuccessful campaign against Stephen Douglas for the Senate seat in Illinois in 1858. Lincoln felt the country needed to become either all slave or all free, and the country could not move forward until the issue was resolved.
This is the best known passage:
"A house divided against itself cannot stand. I believe this government cannot endure, permanently, half slave and half free. I do not expect the Union to be dissolved — I do not expect the house to fall — but I do expect it will cease to be divided. It will become all one thing or all the other. Either the opponents of slavery will arrest the further spread of it, and place it where the public mind shall rest in the belief that it is in the course of ultimate extinction; or its advocates will push it forward, till it shall become alike lawful in all the States, old as well as new — North as well as South."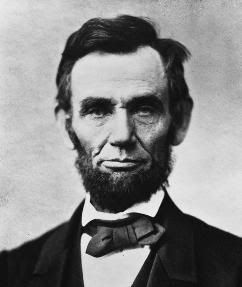 06-16-2011, 02:46 PM
Post: #3
azmouse
Admin + Smilie Maven


Posts: 7,264
Joined: Nov 2010

RE: History Teaches - June 16
(06-16-2011 02:38 PM)

jaxx Wrote: I don't think you could have posted a more current historical moment than that one azmouse. We are again a house divided.
To read Lincoln's or FDR's speeches serves to remind me how those same speeches could be given today and still be relevant.
---
"I give thanks for this perfect day. Miracle will follow miracle and wonders will never cease."
"For to be free is not merely to cast off one's chains, but to live in a way that respects and enhances the freedom of others." Nelson Mandela
User(s) browsing this thread: 1 Guest(s)