History Teaches - June 11
06-11-2011, 07:34 PM
Post: #1
azmouse
Admin + Smilie Maven


Posts: 6,342
Joined: Nov 2010

History Teaches - June 11
June 11, 1985: Karen Ann Quinlan dies
In April 1975, Quinlan fell unconscious after coming home from a party where she reportedly drank alcohol and took drugs. She lapsed into a persistent vegetative state after suffering irreversible brain damage. She was kept alive on a ventilator for several months without improvement. Her parents requested the hospital to discontinue medical care and allow her to die. The hospital refused, and the legal battles made headlines, and made Karen Ann Quinlan an important figure in the right-to-die debate in the US.
The New Jersey Supreme Court finally ruled in the family's favor and the ventilator was removed in 1976. Karen Ann Quinlan continued to breathe on her own for nine more years.
She lived in a persistent vegetative state until her death from pneumonia in 1985.
Because of this case, hospitals and nursing homes developed formal ethics committees. Also, living wills were created allowing individuals to specify what treatment they should receive should they be unable to make those decisions for themselves.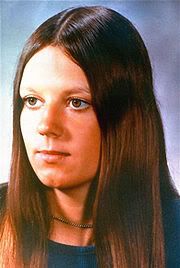 06-11-2011, 07:44 PM
Post: #2
RE: History Teaches - June 11
I remember that episode in our history, I'm posting her pic without the distortion
---
Confirmed, Fox "news" makes you stupid



The ones you are noticing are more terrified than anything else. They are lashing out because they are comfortable; and to acknowledge what is happening is a threat to that comfort. Ignore them, for they are not the voices that will rise in the coming days, months and years. They are not the voices of our collected humanity. They are the old voices of fear and impotence.

- Anonymous
User(s) browsing this thread: 1 Guest(s)