Ron Paul: The Short Version
05-13-2011, 12:33 PM
Post: #1
Ron Paul: The Short Version
Calvin Coolidge's economic policy
Charles Lindbergh's foreign policy
Bull Connor's civil rights policy
Sid Vicious's drug policy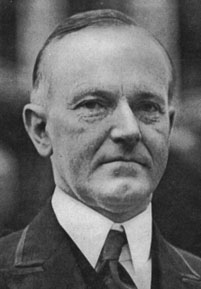 +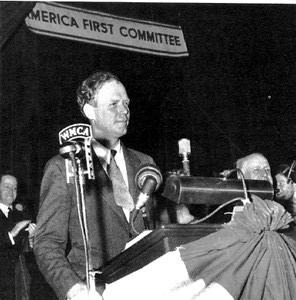 +
+
=
05-13-2011, 12:43 PM
Post: #2
NJMaverick
Administrator


Posts: 4,773
Joined: Nov 2010

Well that sums it up rather nicely
well done
---
"Any fool can criticize, condemn and complain and most fools do."

Benjamin Franklin
05-13-2011, 12:49 PM
Post: #3
Cha
OCEAN CALLING


Posts: 6,066
Joined: Dec 2010

RE: Ron Paul: The Short Version
Yeah, he's a liar too. I get these automatic ads at the top of some of my pages boasting "Ron Paul Wins Hawaii" "He'll bring back the Constitution" and then has his website linked. It's going to be a long year, five months, and one week.
---
"Democracy Is Not A Spectator Sport. The Future Is Ours If We Actively Participate In Shaping It"
John Harder~
http://zerowastekauai.org/index.html
05-13-2011, 01:14 PM
Post: #4
RE: Ron Paul: The Short Version
Sums it up nicely.
---
I was born a Truman, but you can call me Pat.


"They want to give people like me a two hundred thousand dollar tax cut that's paid for by asking thirty three seniors to each pay six thousand dollars more in health costs? That's not right, and it's not going to happen as long as I'm President." Barack Obama
05-13-2011, 04:24 PM
Post: #6
Ikonoklast
Mercenary Gear Jammer


Posts: 1,304
Joined: Dec 2010

RE: Ron Paul: The Short Version
If Paul ever really said what he thinks, instead of dissembling every time he gets asked a direct question, he couldn't get elected dog catcher.

Intellectually lazy people love him, however.
---
"This Is A Big Fuckin' Deal."
05-14-2011, 03:49 AM
Post: #7
RE: Ron Paul: The Short Version
succinct!

thank you for that, Peadar O Suileabhain.
---
User(s) browsing this thread: 1 Guest(s)