04-20-2011, 06:20 PM
(This post was last modified: 04-20-2011 06:37 PM by TheNewMe.)
Post: #1
TheNewMe
Member


Posts: 722
Joined: Dec 2010

TOONs: Medicare
Ryan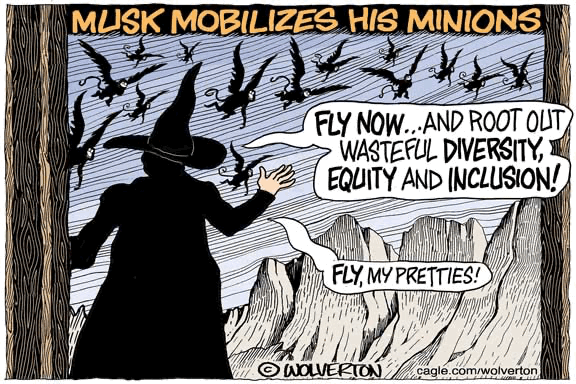 The rich
Boner (this is from December)
abortion
tx
Jan
GOP
---
04-20-2011, 06:31 PM
Post: #2
Hah!
Great collection TNM.
---
Confirmed, Fox "news" makes you stupid



The ones you are noticing are more terrified than anything else. They are lashing out because they are comfortable; and to acknowledge what is happening is a threat to that comfort. Ignore them, for they are not the voices that will rise in the coming days, months and years. They are not the voices of our collected humanity. They are the old voices of fear and impotence.

- Anonymous
04-20-2011, 06:37 PM
Post: #3
RE: TOONs: Medicare
Good ones! I wondered if anyone was going to nail Rick Perry.
---
I was born a Truman, but you can call me Pat.


"They want to give people like me a two hundred thousand dollar tax cut that's paid for by asking thirty three seniors to each pay six thousand dollars more in health costs? That's not right, and it's not going to happen as long as I'm President." Barack Obama
04-20-2011, 06:45 PM
Post: #4
SeattleGirl
DFP Contributor


Posts: 4,388
Joined: Dec 2010

RE: TOONs: Medicare
Thanks for the toons! They are all spot-on!
---
Silence is consent.
04-20-2011, 11:30 PM
Post: #5
Cha
OCEAN CALLING


Posts: 6,066
Joined: Dec 2010

RE: TOONs: Medicare
Poor boner..
Is that a straight jacket on Trump's hair?
---
"Democracy Is Not A Spectator Sport. The Future Is Ours If We Actively Participate In Shaping It"
John Harder~
http://zerowastekauai.org/index.html
04-21-2011, 06:27 AM
Post: #6
NJMaverick
Administrator


Posts: 4,773
Joined: Nov 2010

RE: TOONs: Medicare
OUTSTANDING!
---
"Any fool can criticize, condemn and complain and most fools do."

Benjamin Franklin
04-27-2011, 06:15 AM
Post: #7
RE: TOONs: Medicare
these are GREAT!!
thank you for them, TheNewMe!!
---
User(s) browsing this thread: 1 Guest(s)