Whale Wars- The Whales are winning
02-16-2011, 12:46 PM
Post: #1
NJMaverick
Administrator


Posts: 4,773
Joined: Nov 2010

Whale Wars- The Whales are winning
Quote:TOKYO (AP) -- Japan has temporarily suspended its annual Antarctic whaling after repeated harassment by a conservationist group, a government official said Wednesday.

Sea Shepherd Conservation Society ships have been chasing the Japanese whaling fleet for weeks in the icy seas off Antarctica, trying to block Japan's annual whale hunt, planned for up to 945 whales.

Japan has halted the hunt since Feb. 10 after persistent "violent" disruptions by the anti-whaling protesters, said fisheries agency official Tatsuya Nakaoku.

So far, the attacks have not caused any injuries or major damage to the vessels, he said, but the protesters are throwing rancid butter in bottles and once the protesters got a rope entangled in the propeller on a harpoon vessel, causing it to slow down.
http://www.huffingtonpost.com/2011/02/16...23884.html
---
"Any fool can criticize, condemn and complain and most fools do."

Benjamin Franklin
02-16-2011, 02:41 PM
Post: #2
Cha
OCEAN CALLING


Posts: 6,066
Joined: Dec 2010

RE: Whale Wars- The Whales are winning
The protesters were harassing the whalers but not as bad as the whalers were harassing the whales!

Go Whales~
---
"Democracy Is Not A Spectator Sport. The Future Is Ours If We Actively Participate In Shaping It"
John Harder~
http://zerowastekauai.org/index.html
02-21-2011, 02:20 AM
(This post was last modified: 02-21-2011 02:22 AM by DFW.)
Post: #4
DFW
Member


Posts: 850
Joined: Dec 2010

RE: Whale Wars- The Whales are winning
I always preferred hanging with whales over hanging with whalers anyway: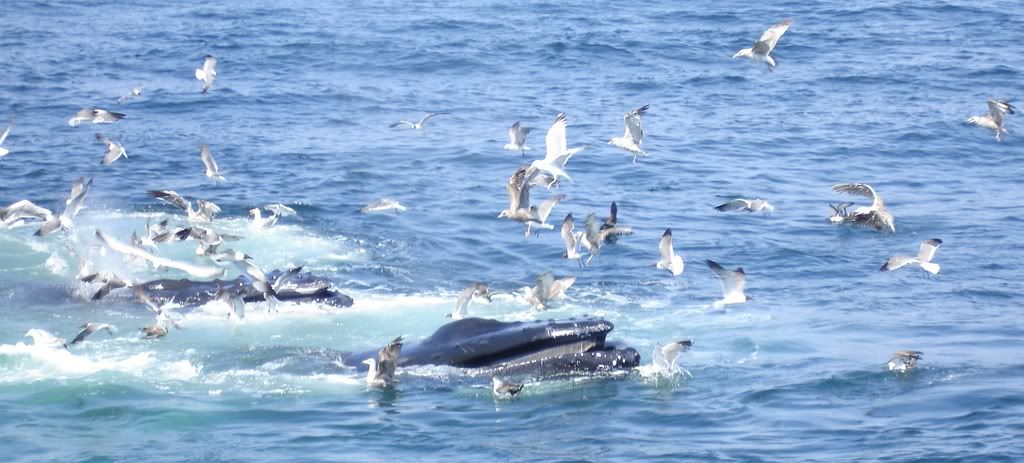 ---
"Believe those who seek the truth. Doubt those who find it."--André Gide
User(s) browsing this thread: 1 Guest(s)