Law abiding gun owners.....until....
01-18-2013, 06:25 AM
Post: #1
pappy
Veteran


Posts: 14,813
Joined: Dec 2010

Law abiding gun owners.....until....
Gun nuts on booze and with an AK47 get to meet the local constabulary in this story from
Akron Beacon Journal
. Fortunately nobody died.
Quote:[....]

Mark Bornino, 53, of Windfall Road, in Montville Township, and R. Daniel Volpone, 45, of Parma, were jailed pending an initial court appearance Thursday in Medina Municipal Court. Both men's bonds were set at $25,000 during the hearing.

[....]

Montville Township police say panicked homeowners called 911 to report the sounds of rapid gunfire and bullets hitting their houses Wednesday afternoon in the area of Windfall Road, east of Interstate 71. The gunfire stopped by the time officers arrived.

[....]

"A second round of rapid gunfire erupted," Neil said in a news release. "During this second round of rapid gunfire, an officer reported hearing bullets going over his head, and additional 911 calls from both of the original callers reported that their houses were being struck again."

[....]

"As additional units arrived, the gunfire ceased and then started back up," Neil said. "Within seconds of the third round of rapid gunfire starting, two Montville officers engaged two males at gunpoint."

Officers seized an AK-47 assault rifle with 628 rounds, a 9 mm handgun with 50 rounds, a .380-caliber handgun with eight rounds and a .22-caliber revolver with 40 rounds.

Neil said both men had been drinking and were shooting at paper targets with no back stop.

[....]
---
#NMP
01-18-2013, 08:43 AM
Post: #2
azmouse
Admin + Smilie Maven


Posts: 12,908
Joined: Nov 2010

RE: Law abiding gun owners.....until....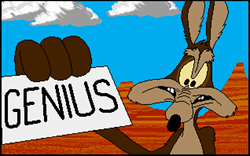 ---
"When I despair, I remember that all through history the way of truth and love have always won. There have been tyrants and murderers, and for a time, they can seem invincible, but in the end, they always fall. Think of it--always."
― Mahatma Gandhi
#NotMyPresident
User(s) browsing this thread: 1 Guest(s)