Grover Norquist is unable to spell broccoli
11-28-2012, 08:01 PM
Post: #1
azmouse
Admin + Smilie Maven


Posts: 8,564
Joined: Nov 2010

Grover Norquist is unable to spell broccoli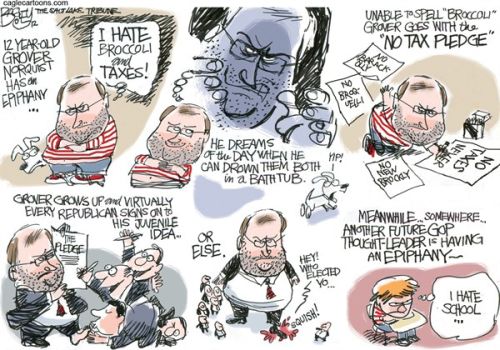 I can't stop laughing at this but in some ways it's nervous laughter. This hits so close to the truth about Republicans.
---
"I give thanks for this perfect day. Miracle will follow miracle and wonders will never cease."
There's nothing more reassuring then realizing the world is crazier than you are.
User(s) browsing this thread: 1 Guest(s)