Willard to campaign on election day
11-05-2012, 01:32 PM
Post: #1
jaxx
Moderator


Posts: 24,635
Joined: Dec 2010

Willard to campaign on election day
In Cleveland and Pittsburgh.
Oh hell, he has plenty of money to spend.
---


The only thing necessary for the triumph of evil
is for good men to do nothing. ~Burke
11-05-2012, 01:36 PM
Post: #2
Yes, let him spend it in Cleveland and Pittsburg
they could always use the stimulus
---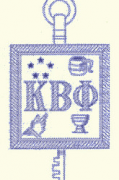 Grande Swipe and Honorarium Trilateralus
11-06-2012, 01:42 AM
Post: #4
RE: Willard to campaign on election day
Desperation.
---
I was born a Truman, but you can call me Pat.


"They want to give people like me a two hundred thousand dollar tax cut that's paid for by asking thirty three seniors to each pay six thousand dollars more in health costs? That's not right, and it's not going to happen as long as I'm President." Barack Obama
User(s) browsing this thread: 1 Guest(s)