07-19-2012, 04:20 PM
Post: #1
pappy
Veteran


Posts: 6,299
Joined: Dec 2010

The Devil you say!
Found on the Facebook page of "Americans Against The Tea Party"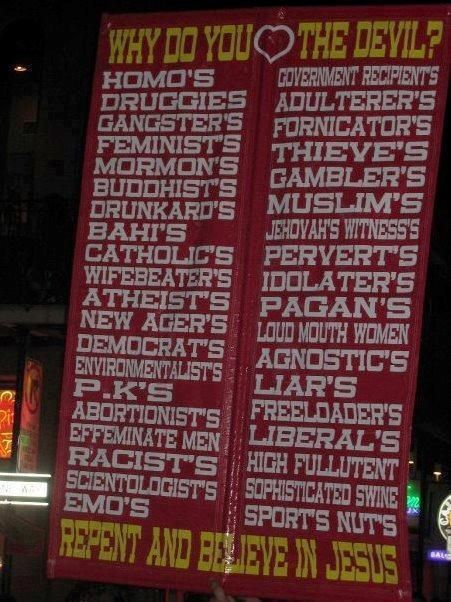 How can such small minds hold so much hate?
---
No Justice? No Peace!
07-19-2012, 05:00 PM
Post: #2
Treestar
Moderator


Posts: 3,271
Joined: Nov 2010

RE: The Devil you say!
Someone believes that plurals need apostrophe's.
---
"Change will not come if we wait for some other person or some other time. We are the ones we've been waiting for. We are the change that we seek." Barack Obama
Is féidir linn.
User(s) browsing this thread: 1 Guest(s)