05-18-2012, 06:13 PM
Post: #1
TheNewMe
Member


Posts: 730
Joined: Dec 2010

Friday Night TOONs
Bully
marriage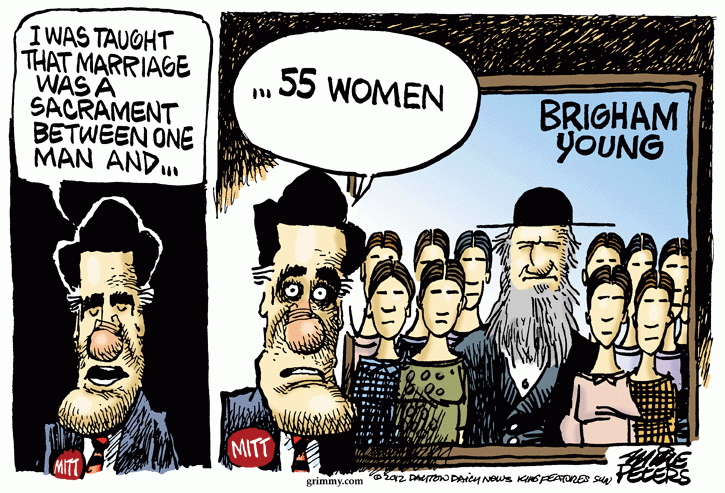 w
auto
jp
luger
PAC
bc
Facebook
marriage
---
05-18-2012, 06:38 PM
Post: #2
RE: Friday Night TOONs
Love it.
---
Confirmed, Fox "news" makes you stupid



The ones you are noticing are more terrified than anything else. They are lashing out because they are comfortable; and to acknowledge what is happening is a threat to that comfort. Ignore them, for they are not the voices that will rise in the coming days, months and years. They are not the voices of our collected humanity. They are the old voices of fear and impotence.

- Anonymous
05-19-2012, 10:18 AM
Post: #5
TheNewMe
Member


Posts: 730
Joined: Dec 2010

RE: Friday Night TOONs
(05-18-2012 09:34 PM)

jaxx Wrote: I used to be a fan of Mr. Fish, but damn he can get brutal sometimes. This one is great, maybe he's making a comeback.
Yeah, I'll bookmark his site for future Toons postings. I had to post that one of his last - it is so powerful - you can't even read the other Toons after seeing that one.
---
User(s) browsing this thread: 1 Guest(s)