History Teaches - July 11
07-11-2011, 10:21 AM
Post: #1
azmouse
Admin + Smilie Maven


Posts: 7,246
Joined: Nov 2010

History Teaches - July 11
July 11, 1979: Skylab crashes to Earth
Skylab was launched in May 1973 by NASA, and was the world's first successful space station, housing three separate three-man crews.
Skylab was only occupied for 171 days during its 6 years in orbit. The crews spent more than 700 hours observing the sun. Ten space walks and 2000 hours of medical and scientific experiments were performed. The astronauts aboard the station also provided important information about the effects of living in space for extended periods of time.
Five years after the last Skylab mission in February 1974, the space station's orbit began to deteriorate earlier than anticipated because of unexpectedly high sunspot activity. Plans had been drawn up to refurbish and reuse Skylab, using the Space Shuttle to boost its orbit and repair it, but the Shuttle was not completed in time to save Skylab.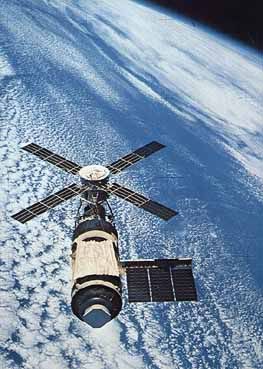 On July 11, 1979, parts of Skylab come crashing down on Australia and into the Indian Ocean. No one was injured.
NASA did not launch another space station until it began construction of the International Space Station in 1998, in partnership with Russia, the European Space Agency, Japan, and Canada.
User(s) browsing this thread: 1 Guest(s)